Hi friends, it's my songs I think fit with book characters post today!
Today's book character of choice is Katniss Everdeen! I've picked a few songs for Katniss, that I feel reflect certain points in her journey through the entire series really.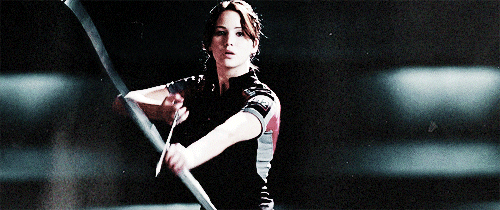 First up we have Leave Out All The Rest by Linkin Park. I just feel like this song really fits Katniss, her whole volunteering for Prim as a tribute, doing her best to keep Peeta alive at her own detriment, the way she was with Rue. It just really fits her.
You can see the playlist this song is from here – IT'S NOT A PHASE MOM.
Next up we have Ever Fallen In Love by Buzzcocks. Again you cannot tell me this song just not fit Katniss, like just the title I think, but it definitely makes me think of her!
You can see the playlist this song is from here – it's the 70s and 80s HONEY.
Lastly, we have Can't Help Falling in Love by Elvis Presley. This one is sort of a guilty pleasure song for me, but the more I listen to it it reminds me of Katniss and Peeta, especially the way she was so confused about her feelings for him and then BAM one day she just knew she was in love with him. BE STILL MY BEATING HEART.
Until next time, Em xx