Hi friends, it's my songs I think fit with book characters post today!
Today's choice of book character is actually a group, The Marauders, but only Remus, James and Sirius, I'm not including that literal rat on my choices, sorry not sorry!
I've picked a couple of songs for them each and I've done a lil explainer as to why I've picked them, just because I wanted to word vomit on todays post sooooo.
First we have Sirius Black.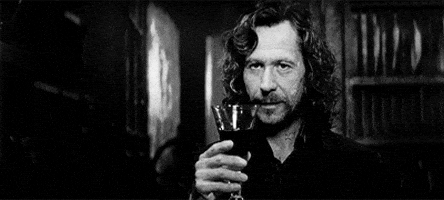 Song 1 – Boom Boom Boom by the Venga Boys. If it wasn't clear why I've chosen this song for him then I'm going to spell it out… Sirius is a very attractive man and he was especially into inviting witches into his room, and this song is literally just them spelling out that they want someone in their room so!
Song 2 – The Man by The Killers. This song is basically just Brandon Flowers singing about how he's the man, he's so cocky in this song and the vibe of it just fits Sirius ✨PERFECTLY✨
Next up we have James Potter.
This was the only GIF I could find of him OK :((((
Song 1 – Save A Horse Ride A Cowboy by Big and Rich. I know he's actually a stag but just roll with it OKAY.
Song 2 – She's Kinda Hot by 5 Seconds of Summer. Sorry but I can just IMAGINE James singing this about Lily, whilst he's supposedly fuming about her shouting at him for bullying Snape (but actually being CRAZILY turned on by it).
Lastly, we have Remus Lupin.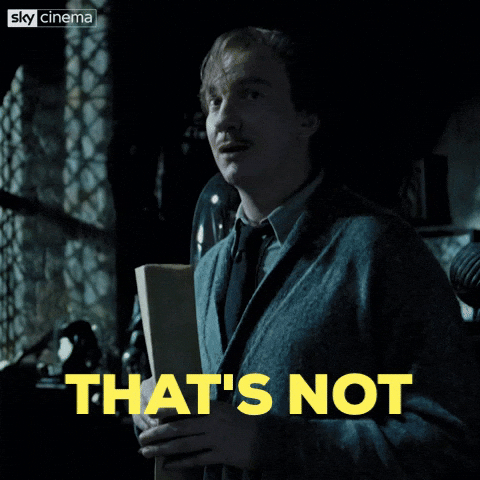 Song 1 – Little Things by One Direction. I don't even know, OKAY, this song just makes me feel warm and fuzzy like Remus Lupin does ❤
Song 2 – Animals by Nickleback. I clearly am in my hoe era whilst writing this post because I just think Lupin near the full moon would be an absolute PERV and this song reminds me of him and how I feel like he would be like with you around the full moon.
You can see the playlist where Boom Boom Boom and The Man are from here – it's called a MIXTAPE.
You can see the playlist where Save A Horse Ride A Cowboy is from here – YEEEEEEHAAAAAAW.
You can see the playlist where She's Kinda Hot and Little Things are from here – wow this is full of shit xx.
You can see the playlist where Animals is from here – IT'S NOT A PHASE MOM.
As you can see, there is some serious thought in these songs choices today!
Until next time, Em xxx